Canada is issuing up to 10,000 sponsorship invitations for the 2020 PGP. It is also looking to open up a new PGP window in 2021 to process up to 30,000 applications.
Canadians and permanent residents who showed interest to sponsor forms for the Parents and Grandparents Program (PGP) last year are now receiving invitations from the Immigration, Refugees, and Citizenship Canada or IRCC.
Earlier, IRCC held its PGP 2020 lottery, issuing invitations over a 10-day period. Interested candidates were asked to submit their sponsor forms between October 13th and November 3rd, last year.
IRCC was looking at accepting up to 10,000 applicants for the 2020 PGP. In 2021, Canada will look at issuing note more than 40,000 invitations. The original plan was to issue these many invitations spanning over 2020 and 2021. However, due to delays owing to the pandemic, all invitations will be sent this year.
The number of individuals who register to sponsor their grandparents or parents exceeds the number IRCC is capable of accepting. This is why Canada conducts a lottery to randomly pick candidates who can apply. Before selecting, IRCC eliminates duplicate submissions to ensure an equal opportunity for all.
Those who receive an invitation to apply will be allotted 60 days within which they have to submit their applications. If a candidate is unable to submit documents due to disruptions related to the COVID-19 pandemic, they must provide evidence to increase the submission date by 90 days.
Applicants who've shown interest in sponsor forms are requested to check their e-mails, including the junk folder. IRCC states that they will contact only those who have been invited. All applicants can check the status of their invitations on the official IRCC website.
In October, Canada notified that they will ease the income requirement for family class immigration like the PGP. This is because many potential sponsors were financially affected by the pandemic.
Currently, IRCC requires that sponsors' income meets the Minimum Necessary Income or MNI. Before this change, IRCC had mandated that the income of sponsors should be at least the MNI plus another 30%.

To have an understanding of how much you must be making to sponsor grandparents or parents, you'll need to determine the size of your family. This must factor in those you're going to be financially responsible for, including:
Yourself;
A common-law partner or your spouse;
Dependent children;
Your partner's or spouse's dependent children;
Anyone, you may have sponsored in the past for whom you are financially responsible;
Grandparents and parents whom you want to sponsor as well as their dependents;
Any dependent children who will not be accompany come to Canada with their parents or grandparents;
The spouse/partner of their grandparents or parents, even if they are not going to move to Canada;
A separated spouse of your grandparents or parents
Canada mandates that you meet the minimum income requirement for at least the last three taxation years. This holds true for all those who choose to sponsor grandparents and parents to reside in any province that is outside Quebec. Those in Quebec will need to meet the province's prerequisites.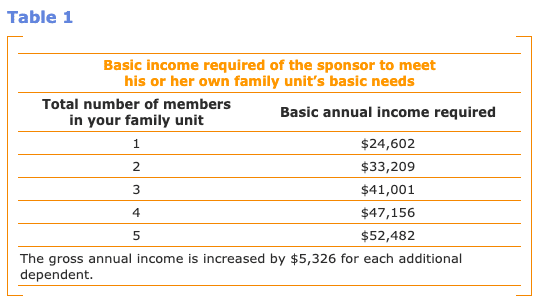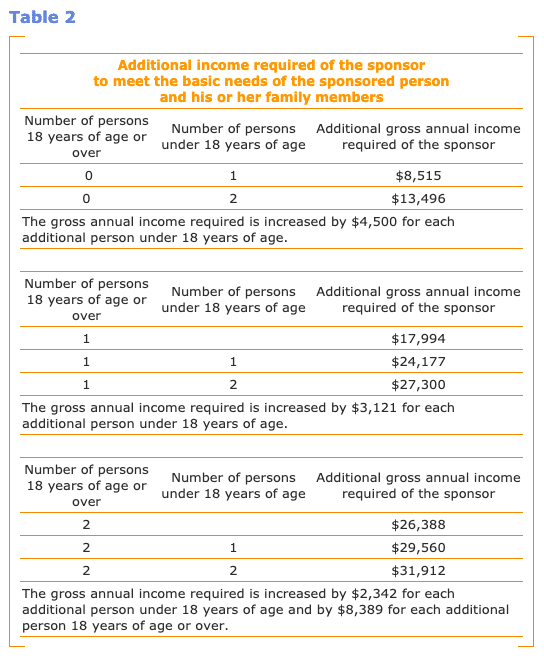 For both Quebec and Canada, the sponsor must sign an undertaking agreement. This means that the sponsor and co-signers ought to pay back any social assistance the sponsored individuals ask for.
For sponsors located in a province other than Quebec, 20 years is the undertaking period. While for those staying in Quebec, the time period is 10 years.
Get in touch with us on WhatsApp or Call us at 905-671-4442. You may even email us at info@immigrationterminal.ca if you have any queries about your PGP application.